Just straightforward political and communications consultancy support.
A Public Relations and Public Affairs Agency that delivers results
Brevia Consulting is a public relations and public affairs agency that delivers straightforward political and communications support to businesses and charities across the UK and in Brussels.
We provide a full range of services to help our clients understand the political environment in which they operate, formulate the right strategies and effectively engage with stakeholders.
Established in 1999, we have a strong track record of delivering public relations and public affairs consulting support to our clients. Our consultants come from across the political spectrum and are experienced in a wide range of sectors including Energy, Healthcare, Transport, Education, Financial Services, Trade Associations, Professional Bodies, Charities, Technology, and Industrials.
We offer a clear, three-step process to deliver results: Intelligence, Strategy and Engagement. The consultancy delivers public relations and public affairs programmes in London, Brussels, Edinburgh, Cardiff, and Belfast.
"Brevia have a targeted, rapier-like focus on key issues where public affairs activity can make a real difference to businesses. They are a refreshing contrast to the over-priced broadsword approach of some agencies. The return on investment they achieve is often astonishing."
"The Consultancy's comprehensive experience in the civil nuclear sector is unique in the industry, spanning existing fleet, new build, SMRs, waste, transportation, storage, fuel and reprocessing."
"The longevity of our relationship is testament to the high-quality service they provide, from high-level political advice and intelligence, to developing and implementing detailed engagement programmes."
We are experienced in a wide range of sectors.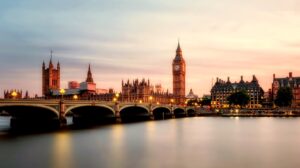 With less than two months until the COP26 Summit, Brevia will be tracking the latest milestones in the UK's preparations for the upcoming climate conference. This week saw MPs return to Parliament following the summer recess, with what is certain to be a packed Parliamentary term. COP26 President Alok Sharma MP unveiled some further detail on the UK's preparation plans for the climate summit, whilst the EAC Chair, The Rt Hon Philip Dunne, called on the Government to deliver effective climate leadership in the run up to the event.
Read More »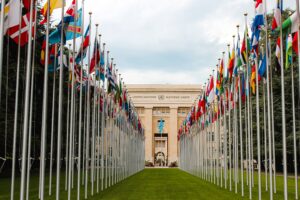 As COP26 approaches, Brevia will be tracking the latest milestones in the UK's preparations for the upcoming climate conference. This week, the Government has continued to face a series of setbacks ahead of the COP26 Summit. Most notably, the Prime Minister is facing pressure both from the Treasury and from his own backbenches around the cost of net zero, whilst also having to face the possibility that the summit will need to take place in some form of 'hybrid' mode.
Read More »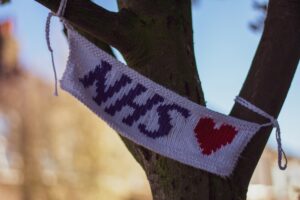 Amanda Pritchard has been appointed the new Chief Executive Officer of NHS England. Her appointment was approved by Prime Minister Boris Johnson yesterday (28 July 2021). She is the first woman to hold the role, which she will take up on 1 August 2021. As Chief Executive, she will be responsible for a budget of £130 billion [1]. Her appointment follows a competitive recruitment process by the Board of NHS England and NHS Improvement.
Read More »
We are looking for talented members to join our team.