Brevia Health provides straightforward public affairs and communications advice and support to organisations operating in the highly regulated UK healthcare sector. We advise companies that range from global pharmaceutical companies to innovative start-ups.
The consultancy brings together experts who have worked in both senior roles in Government Health teams, and in senior roles across industry. We use this rounded perspective to bring new thinking and well-developed proposals across a wide range of policy areas.
As the UK emerges from the far-reaching consequences of COVID-19 and BREXIT, it is clear that the healthcare system has changed, and leaders are open to new approaches. Never has there been a better time for organisations to make practical, thought-through proposals which show broad-based benefits.
The much anticipated publication of the NHS Commercial Framework for New Medicines on 23 February 2021 represents a significant milestone for the pharmaceutical industry. It outlines the purpose and principles on which NHS commercial medicines activity will be based, defines the roles and responsibilities of those involved in commercial medicines activity and details how pharmaceutical companies can engage with the NHS.
Brevia Health supports global multi-nationals, innovative start-ups, providers, and charities. Our experience includes supporting companies to win IT contracts with the NHS through to gaining approval for medicines with NICE. We have also worked in areas such as in vitro diagnostics, medical devices, and genomics, as well as delivering programmes involving policy and stakeholder research, political and media monitoring, stakeholder engagement, event management, media relations, Party Conferences, and Select Committee training.
"Brevia Consulting are the leading provider of public affairs support to healthcare companies. They have an in-depth understanding of health policy and the key stakeholders that matter. I warmly recommend the consultancy to organisations operating in the UK healthcare sector that need critical political intelligence, clear strategic counsel and comprehensive stakeholder engagement programmes."
Geoffrey Emmess
Former Country Manager, Dade Behring
"I have worked with the team for over 6 years and they have delivered every time."
James Flanagan
Former Government Affairs, Policy & Regulation Director, ENGIE
"I have worked with Brevia for over 15 years and they are my first choice public affairs agency."
Mark Squires
Former Communications Director, Nokia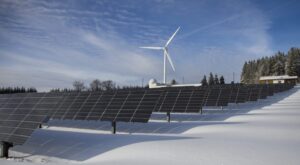 With less than 50 days until the COP26 Summit, Brevia will be tracking the latest milestones in the UK's preparations for the upcoming climate conference. This week the Prime Minister carried out an extensive reshuffle of his ministerial team, including a shake up at BEIS, with Greg Hands MP becoming the new Energy Minister. Other notable highlights this week include the publication of the funding details for the upcoming Contracts for Difference (CfD) Round 4 auction.
Read More »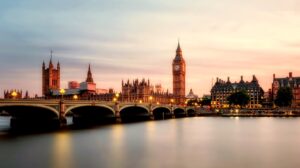 With less than two months until the COP26 Summit, Brevia will be tracking the latest milestones in the UK's preparations for the upcoming climate conference. This week saw MPs return to Parliament following the summer recess, with what is certain to be a packed Parliamentary term. COP26 President Alok Sharma MP unveiled some further detail on the UK's preparation plans for the climate summit, whilst the EAC Chair, The Rt Hon Philip Dunne, called on the Government to deliver effective climate leadership in the run up to the event.
Read More »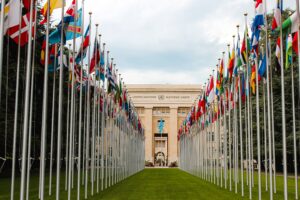 As COP26 approaches, Brevia will be tracking the latest milestones in the UK's preparations for the upcoming climate conference. This week, the Government has continued to face a series of setbacks ahead of the COP26 Summit. Most notably, the Prime Minister is facing pressure both from the Treasury and from his own backbenches around the cost of net zero, whilst also having to face the possibility that the summit will need to take place in some form of 'hybrid' mode.
Read More »
A track record in delivering results
Brevia Health delivers tailored support to businesses and charities operating in the health sector. Our three-step process offers a straightforward approach to delivering crucial intelligence, strategic advice and stakeholder engagement.