Brevia Health provides straightforward public affairs and communications advice and support to organisations operating in the highly regulated UK healthcare sector. We advise companies that range from global pharmaceutical companies to innovative start-ups.
The consultancy brings together experts who have worked in both senior roles in Government Health teams, and in senior roles across industry. We use this rounded perspective to bring new thinking and well-developed proposals across a wide range of policy areas.
As the UK emerges from the far-reaching consequences of COVID-19 and BREXIT, it is clear that the healthcare system has changed, and leaders are open to new approaches. Never has there been a better time for organisations to make practical, thought-through proposals which show broad-based benefits.
The much anticipated publication of the NHS Commercial Framework for New Medicines on 23 February 2021 represents a significant milestone for the pharmaceutical industry. It outlines the purpose and principles on which NHS commercial medicines activity will be based, defines the roles and responsibilities of those involved in commercial medicines activity and details how pharmaceutical companies can engage with the NHS.
Brevia Health supports global multi-nationals, innovative start-ups, providers, and charities. Our experience includes supporting companies to win IT contracts with the NHS through to gaining approval for medicines with NICE. We have also worked in areas such as in vitro diagnostics, medical devices, and genomics, as well as delivering programmes involving policy and stakeholder research, political and media monitoring, stakeholder engagement, event management, media relations, Party Conferences, and Select Committee training.
"Brevia Consulting are the leading provider of public affairs support to healthcare companies. They have an in-depth understanding of health policy and the key stakeholders that matter. I warmly recommend the consultancy to organisations operating in the UK healthcare sector that need critical political intelligence, clear strategic counsel and comprehensive stakeholder engagement programmes."
Geoffrey Emmess
Former Country Manager, Dade Behring
"I have worked with the team for over 6 years and they have delivered every time."
James Flanagan
Former Government Affairs, Policy & Regulation Director, ENGIE
"I have worked with Brevia for over 15 years and they are my first choice public affairs agency."
Mark Squires
Former Communications Director, Nokia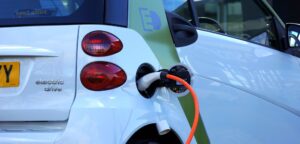 As COP26 approaches, Brevia will be tracking the latest milestones in the UK's preparations for the upcoming climate conference. This week's developments cover the CCC's upcoming Climate Risk Assessment, the launch of the New Net Zero Business Group Alliance, and questions surrounding green taxes.
Read More »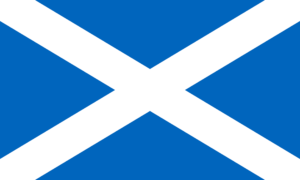 The momentum behind COP26 has created an apparently benign climate for low carbon investment in the UK, however that could all change at next week's Scottish Parliament election. The 2021 Scottish Parliament elections will be the latest in a series of public ballots, since 2014's Scottish Referendum, where the future of the United Kingdom is at stake. Due to Brexit and COVID19 it has perhaps been understated how important the Scottish election will be. However, depending upon its result, we could see British politics dominated by the issue of Scottish independence in the same way it was dominated by Brexit in recent years. Businesses whose investments depend on policy decisions yet to come must be mindful of this. As the question of Scottish Independence may leave politicians and officials will little time to consider anything else.
Read More »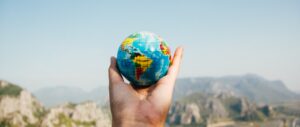 As COP26 approaches, Brevia will be tracking the latest milestones in the UK's preparations for the upcoming climate conference. This week's developments focus on the recent Climate Summit, Earth Day, the launch of the Global Power System Consortium, and the Climate Pledge.
Read More »
A track record in delivering results
Brevia delivers tailored support to businesses operating in the health sector. Our three-step process offers a straightforward approach to delivering crucial intelligence, strategic advice and stakeholder engagement.