Brevia Health provides straightforward public affairs and communications advice and support to organisations operating in the highly regulated UK healthcare sector. We advise companies that range from global pharmaceutical companies to innovative start-ups.
The consultancy brings together experts who have worked in both senior roles in Government Health teams, and in senior roles across industry. We use this rounded perspective to bring new thinking and well-developed proposals across a wide range of policy areas.
As the UK emerges from the far-reaching consequences of COVID-19 and BREXIT, it is clear that the healthcare system has changed, and leaders are open to new approaches. Never has there been a better time for organisations to make practical, thought-through proposals which show broad-based benefits.
The much anticipated publication of the NHS Commercial Framework for New Medicines on 23 February 2021 represents a significant milestone for the pharmaceutical industry. It outlines the purpose and principles on which NHS commercial medicines activity will be based, defines the roles and responsibilities of those involved in commercial medicines activity and details how pharmaceutical companies can engage with the NHS.
Brevia Health supports global multi-nationals, innovative start-ups, providers, and charities. Our experience includes supporting companies to win IT contracts with the NHS through to gaining approval for medicines with NICE. We have also worked in areas such as in vitro diagnostics, medical devices, and genomics, as well as delivering programmes involving policy and stakeholder research, political and media monitoring, stakeholder engagement, event management, media relations, Party Conferences, and Select Committee training.
"Brevia Consulting are the leading provider of public affairs support to healthcare companies. They have an in-depth understanding of health policy and the key stakeholders that matter. I warmly recommend the consultancy to organisations operating in the UK healthcare sector that need critical political intelligence, clear strategic counsel and comprehensive stakeholder engagement programmes."
"I have worked with the team for over 6 years and they have delivered every time."
"I have worked with Brevia for over 15 years and they are my first choice public affairs agency."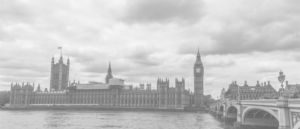 Brevia Consulting is providing a weekly round-up and analysis of the UK headlines. This week, read about Cornwall Insight's latest predictions on the retail energy price cap, the Scottish Government's legal case to hold another independence referendum on 19 October 2023, and former Prime Minister Gordon Brown's recent comments on the energy crisis.
Read More »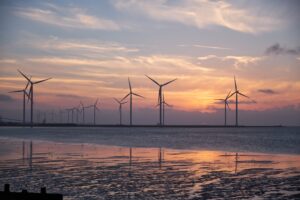 After several weeks of reported delays, disagreements and leaks, the Government has finally published its Energy Security Strategy. Crucially, the Strategy provides us with an insight into the main influences and influencers of this Government. With the next general election a mere two years away, the Prime Minister appears to be moving away from the climate focus seen at COP26. Instead focusing on internal party politics and maintaining support within the Conservative . Below, Brevia has unpacked some of the telling signs of what is currently influencing Government direction on energy policy.
Read More »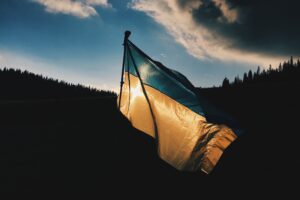 The Russian invasion of Ukraine has changed the world. The ways it has done so are yet to be fully understood. Many of our post Cold War assumptions have been upended: Germany has abandoned its longstanding policy of maintaining a limited armed forces to commit €100 billion to defence spending; Switzerland has departed from its historical neutrality to apply sanctions to Russia; Finland is now openly discussing NATO membership and things we had assumed would never happen continue to do so on a daily basis. Set against the human tragedy that is unfolding in Ukraine, these events can seem small or insignificant in comparison. Nonetheless, they are likely to have enduring consequences for everyone in Europe. Particularly when it comes to how Europe, including the UK, powers itself.
Read More »
A track record in delivering results
Brevia Health delivers tailored support to businesses and charities operating in the health sector. Our three-step process offers a straightforward approach to delivering crucial intelligence, strategic advice and stakeholder engagement.