Brevia Health provides straightforward public affairs advice and support to organisations operating in the highly regulated UK healthcare sector. We advise companies that range from global pharmaceutical companies to innovative start-ups.
Our consultants have experience in a broad range of areas including electronic patient records, in vitro diagnostics, medical devices, pharmaceuticals, remote monitoring, patient groups, patient information, genomics, and social care.
An area of particular specialism is IT Healthcare where we have supported the UK's largest EPR supplier to win significant contracts in the UK. Following the demise of the National Programme, the UK marketplace has been reinvigorated and new entrants are appearing. This provides significant opportunities for IT providers both new and established to win contracts in the NHS.
"Brevia Consulting are the leading provider of public affairs support to healthcare companies. They have an in-depth understanding of health policy and the key stakeholders that matter. I warmly recommend the consultancy to organisations operating in the UK healthcare sector that need critical political intelligence, clear strategic counsel and comprehensive stakeholder engagement programmes."
Geoffrey Emmess
Former Country Manager, Dade Behring
"I have worked with the team for over 6 years and they have delivered every time."
James Flanagan
Former Government Affairs, Policy & Regulation Director, ENGIE
"I have worked with Brevia for over 15 years and they are my first choice public affairs agency."
Mark Squires
Former Communications Director, Nokia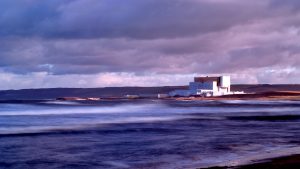 Ofgem plans to grant National Grid Electricity Transmission (NGET) £637 million to build a transmission link connecting Hinkley Point C to the grid. This is £80 million short of the NGET's initial request of £717 million.
Read More »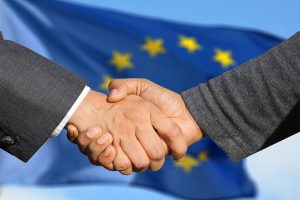 The Prime Minister has surprised many commentators by persuading the European Union (EU) to reopen the Withdrawal Agreement and agree a new Brexit deal. Over this weekend he may well surprise them further by getting that deal through Parliament, which will allow the UK to leave the EU on 31 October 2019.
Read More »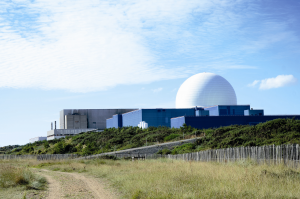 EDF Energy has announced that the anticipated cost of Hinkley Point C has increased by £2.9 billion. This is almost a 15 per cent increase relative to the previous estimate. Project completion is now estimated to be between £21.5 billion and £22.5 billion.
Read More »
A track record in delivering results
Brevia delivers tailored support to businesses operating in the health sector. Our three-step process offers a straightforward approach to delivering crucial intelligence, strategic advice and stakeholder engagement.