Brevia Education provides straightforward political and communications support to organisations operating in the education sector. 
Brevia advises institutions ranging from renowned universities to trade associations. Our consultants recognise the importance of having and training a highly-skilled workforce. In this highly regulated sector, we can advise on driving legislative change and implementing stakeholder engagement programmes. Through our three distinct service offerings: Intelligence, Strategy, Engagement, we can help organisations to realise and accomplish their objectives.
"Brevia has an excellent grasp of education and skills policy. Their insight and understanding of the stakeholders in the sector allows them to deliver comprehensive stakeholder engagement programmes that deliver results."
Terry Watts
Former CEO of Proskills UK and Managing Director of the CIOB
"The longevity of our relationship is testament to the high-quality service they provide, from high-level political advice and intelligence, to developing and implementing detailed engagement programmes."
Chris Anastasi
Former Head of Government Affairs, Policy and Regulation, ENGIE
"Brevia have a superior grasp of regulated markets and know how to work positively with politicians and regulators to help shape positive regulatory change and cross-party political support."
Ian Mccaig
Former Chief Executive of First Utility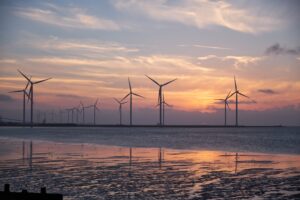 After several weeks of reported delays, disagreements and leaks, the Government has finally published its Energy Security Strategy. Crucially, the Strategy provides us with an insight into the main influences and influencers of this Government. With the next general election a mere two years away, the Prime Minister appears to be moving away from the climate focus seen at COP26. Instead focusing on internal party politics and maintaining support within the Conservative . Below, Brevia has unpacked some of the telling signs of what is currently influencing Government direction on energy policy.
Read More »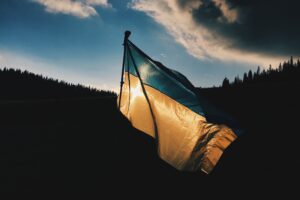 The Russian invasion of Ukraine has changed the world. The ways it has done so are yet to be fully understood. Many of our post Cold War assumptions have been upended: Germany has abandoned its longstanding policy of maintaining a limited armed forces to commit €100 billion to defence spending; Switzerland has departed from its historical neutrality to apply sanctions to Russia; Finland is now openly discussing NATO membership and things we had assumed would never happen continue to do so on a daily basis. Set against the human tragedy that is unfolding in Ukraine, these events can seem small or insignificant in comparison. Nonetheless, they are likely to have enduring consequences for everyone in Europe. Particularly when it comes to how Europe, including the UK, powers itself.
Read More »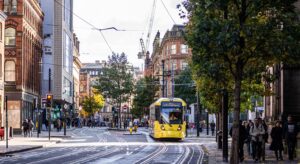 Last week, the Government published its long-awaited Levelling Up White Paper. The White Paper goes some way to answering the vexed question of 'What is levelling up?', by setting out twelve missions the Government hopes to accomplish by 2030. In addition, the Paper sets out a framework for extending devolution in England which could increase the transparency of the process. However, new funding commitments are thin on the ground, and critics suggest the Government has not provided enough money for Levelling Up to succeed.
Read More »
A track record in delivering results
Brevia delivers tailored support to organisations operating in the education sector. Our three-step process offers a straightforward approach to delivering crucial intelligence, strategic advice and stakeholder engagement.