Brevia Technology has provided support to a wide range of organisations operating in the technology sector.  We have delivered  support  in the following areas: mobile and fixed telecoms, broadband, mobile handsets, software, firewalls, comparison sites, video games, big data, and IT healthcare applications.  Our consultants provide straightforward political and communications support to innovative start-ups through to global leaders. 
The UK is a world leader in technology and the Government is keen to build this capability in partnership with industry. Brevia helps clients work effectively with Government to secure the best outcomes.
We draw on deep sector knowledge to help our clients map, navigate and shape complex regulatory environments. Brevia also works in partnership with companies to secure contracts in the public sector.
We have delivered results for clients across the sector from mobile and fixed telecoms, to video games and big data. Our experience has convinced us about the scale of the opportunity that exists in the UK for technology companies that engage strategically and professionally with Government.
"Brevia have a great understanding of the technology sector and the policy challenges it faces. They provide first rate political intelligence and straightforward strategic counsel that deliver results."
Andy Sommer
Global Communications Lead, Oracle
"Brevia's technology expertise is second to none. I wholeheartedly recommend the consultancy to tech companies needing best of class political intelligence, strategic counsel and stakeholder engagement with senior ministers, regulators and civil servants."
Stuart Cooke
Director of Regulatory and Industry Affairs, Samsung
"Brevia have a target, rapier-like focus on key issues where the public affairs activity can make a real difference to business. They are a refreshing contrast to the over-priced broadsword approach of some agencies. The return on investment they achieve is often astonishing."
adrian Webb
NED GoCompare.com; Chairman Lab Group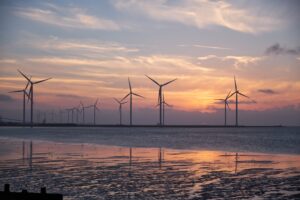 After several weeks of reported delays, disagreements and leaks, the Government has finally published its Energy Security Strategy. Crucially, the Strategy provides us with an insight into the main influences and influencers of this Government. With the next general election a mere two years away, the Prime Minister appears to be moving away from the climate focus seen at COP26. Instead focusing on internal party politics and maintaining support within the Conservative . Below, Brevia has unpacked some of the telling signs of what is currently influencing Government direction on energy policy.
Read More »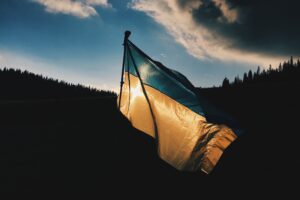 The Russian invasion of Ukraine has changed the world. The ways it has done so are yet to be fully understood. Many of our post Cold War assumptions have been upended: Germany has abandoned its longstanding policy of maintaining a limited armed forces to commit €100 billion to defence spending; Switzerland has departed from its historical neutrality to apply sanctions to Russia; Finland is now openly discussing NATO membership and things we had assumed would never happen continue to do so on a daily basis. Set against the human tragedy that is unfolding in Ukraine, these events can seem small or insignificant in comparison. Nonetheless, they are likely to have enduring consequences for everyone in Europe. Particularly when it comes to how Europe, including the UK, powers itself.
Read More »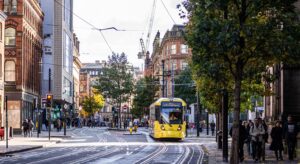 Last week, the Government published its long-awaited Levelling Up White Paper. The White Paper goes some way to answering the vexed question of 'What is levelling up?', by setting out twelve missions the Government hopes to accomplish by 2030. In addition, the Paper sets out a framework for extending devolution in England which could increase the transparency of the process. However, new funding commitments are thin on the ground, and critics suggest the Government has not provided enough money for Levelling Up to succeed.
Read More »
A track record in delivering results
Brevia delivers tailored support to businesses operating in the technology sector. Our three-step process offers a straightforward approach to delivering crucial intelligence, strategic advice and stakeholder engagement.