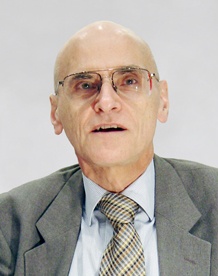 Andrew is an Associate Director at Brevia Consulting. An economist by background, he spent twelve years from 1997 to 2009 as a Special Adviser to the Rt Hon Alistair Darling MP, the Chancellor of the Exchequer under the Brown Government.
Most recently he worked on the Council of Economic Advisers at HM Treasury, dealing primarily with issues around fiscal policy, the funding of industry, and taxation.
He also worked at the Department for Work and Pensions, the Department for Transport, and the Department of Trade and Industry. Prior to being a Special Adviser, Andrew spent several years at the Bank of England as an economist, mainly specialising in public finance issues. This included a period on secondment to the Reserve Bank of New Zealand.
Andrew graduated with First Class Honours in Economics from University College, London, and also has an MSc in Economics from LSE.
At Brevia we pride ourselves on our cross-party team with specialist knowledge in a wide range of sectors. If you are looking for a new challenge in your career then get in touch. We are always on the lookout for talented individuals.