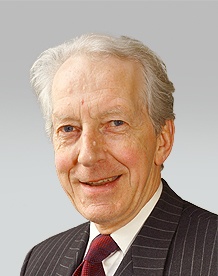 David Odling is an Associate of Brevia Consulting. He is a mechanical engineer by profession, specialising in oil and gas.
David was educated at Tonbridge School and Cambridge University. The first eight years of his career were spent with GEC in Manchester where he was engaged in the design, manufacture and installation of steam turbines for power generation and marine propulsion.
Thereafter, he was in the offshore oil and gas industry for 37 years, initially with the Fred. Olsen group of companies, including 14 years as Sales & Commercial Director of AOC International which provided offshore engineering, construction and maintenance services to the operating companies in the North Sea and other oil and gas provinces. During that time, he was also chairman of the Offshore Contractors' Council for three years, a member of the Oil Industry Advisory Committee of the Health & Safety Commission and a member of the Engineering Construction Industry Training Board for five years.
In 1998, he joined the UK Offshore Operators Association (UKOOA), the main trade body for oil and gas companies operation in the UK, as Assistant Director of Policy. From 2001 until 2009, he was also Chairman of the industry's Standard Contracts Committee. UKOOA became Oil and Gas UK in 2007, with membership open to all companies in offshore oil and gas; David was appointed its Energy Policy Manager. During this time, he represented Oil & Gas UK at the European Committee of the International Association of Oil & Gas Producers (OGP) and on the committee of DECC's Energy Emergency Executive and was responsible for compiling and editing Oil & Gas UK's annual Economic Report.
At Brevia we pride ourselves on our cross-party team with specialist knowledge in a wide range of sectors. If you are looking for a new challenge in your career then get in touch. We are always on the lookout for talented individuals.