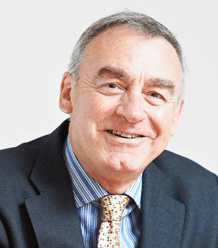 David is the Chair of Brevia Energy, a dedicated division at Brevia Consulting that focuses on energy and sustainability issues. He has been dealing with UK energy policy issues for over 25 years and is well-known as a trade association Chief Executive and a commentator on energy issues in the press, radio, TV and at conferences. In 2007, he was appointed OBE by Her Majesty the Queen, for services to the Power Generation Industry.
He began his career in local government, before running businesses of his own, including a successful restaurant.  He went on to become an adviser to the Association of Independent Electricity Producers (AIEP) from 1987 and became its Chief Executive in 1991. In 1995, it became the Association of Electricity Producers (AEP) where he was Chief Executive until 2012.
In 2010-12, David led the work to merge AEP, the Energy Retail Association and the UK Business Council for Sustainable Energy to become Energy UK. The merger took effect in April 2012 and David served as Energy UK's first Chief Executive until September 2012.
He has previously served as a member of a number of committees including the Executive Committee of the Electricity Pool of England & Wales, the UK Government's Renewable Energy Advisory Committee, the UK Government's 'Foresight Energy Futures Task Force', the Board of the pan-European electricity body 'Eurelectric', and was formerly a Director on the Boards of AIEP and AEP.
David also served as President of the UK's 'Energy Industries Club' from 2003-05 and is a former Director of the UK Parliamentary Renewable and Sustainable Energy Group (PRASEG).
At Brevia we pride ourselves on our cross-party team with specialist knowledge in a wide range of sectors. If you are looking for a new challenge in your career then get in touch. We are always on the lookout for talented individuals.