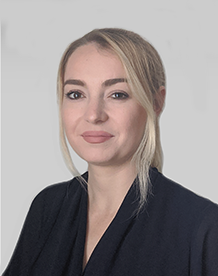 Prior to joining Brevia Consulting on our fast track management programme, Ioli worked as a Policy Executive for the Political Monitoring Agency, Dehavilland. She led on the Energy and Environment sectors, providing essential political intelligence on key policy developments, as well as contributing to wider research briefings on Brexit developments.
Before this, she worked for the Association of British Insurers (ABI) where she assisted with event coordination and member engagement. She also provided research support for consultation and inquiry responses.  Ioli graduated with a first in Politics from Newcastle University and spent a semester abroad studying in South Australia.
At Brevia we pride ourselves on our cross-party team with specialist knowledge in a wide range of sectors. If you are looking for a new challenge in your career then get in touch. We are always on the lookout for talented individuals.