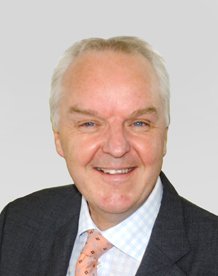 John is an Associate of Brevia Consulting. His extensive experience in the port industry spans over 30 years.
Having worked for the UK's two largest privatised port businesses, Associated British Ports and MDHC (now Peel Ports), John went on to run the country's largest and most commercially successful port complex, ABP's Humber Ports. Through the period 2008 to 2014, John grew Humber's EBITDA by £60 million.
He was involved in the transformation of the UK ports sector from a heavily union dominated and inefficient, to a privatised market-led infrastructure business.
As a Board member of the UK's largest ports operator for 12 years, he is an experienced leader in building collaborative political, trade union and wider stakeholder relations. His aptitude for governance and strategic business issues is borne through influential chairing.
John has worked with organisations such as the CBI Yorkshire & Humber, the nationwide Coal Industry Society, and was an active Board member of the Humber Local Enterprise Partnership.
At Brevia we pride ourselves on our cross-party team with specialist knowledge in a wide range of sectors. If you are looking for a new challenge in your career then get in touch. We are always on the lookout for talented individuals.