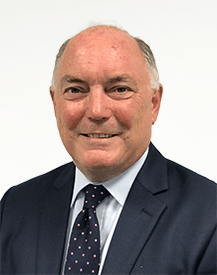 Chair, Brevia Industrials and Technology
Peter has spent the last 16 years as Group Communications Director at two of Britain's biggest Industrial and Technology companies. He worked under two Chief Executives at BT from 2001 to 2009, and then for three Chief Executives at Rolls-Royce from 2009 to 2017.
In his roles at BT and Rolls-Royce, Peter was responsible for all elements of corporate communications including government relations, press, internal communications, corporate and social responsibility, digital communications, brand and Group marketing.
Before moving to BT, Peter worked for three years at Weber Shandwick where he held a number of roles including Managing Director of Strategic Media Communications.  He worked with major international brands including Unilever, Coke and Oracle.
Peter spent the first twenty years of his career with the BBC. After working briefly in local radio and regional television, he became Business Correspondent for BBC TV News in 1989. He spent ten years in this role, specialising in global business. He also worked as a foreign correspondent, travelling extensively and reporting from more than forty countries. Peter spent his final years in the BBC as Berlin Correspondent reporting on all aspects of German current Affairs and travelling extensively through the Balkans and across Eastern Europe.
At Brevia we pride ourselves on our cross-party team with specialist knowledge in a wide range of sectors. If you are looking for a new challenge in your career then get in touch. We are always on the lookout for talented individuals.